How to Fund Interactive Brokers via InstaReM
Investment in US, China, SG market can be very easy using interactive brokers platforms. My favourite investment brokerage that offers a comprehensive platform across various markets - US, HK, SG and etc. Regulated by US Securities and Exchange Commission and the Commodity Futures Trading Commission; and a member of FINRA & SPIC in the US. Here I am going to show you how to fund Interactive Brokers in a much cost-saving approach, rather than getting your money blindly eaten by the bank. Fintech has the best exchange rate and saves you from the hefty remittance fee from the banks.
Interactive Brokers has the best fee structure -  it offers as low as USD0.35 to USD1 per transaction depending on the choice of tiered or fixed commission. I opted for a tiered opt commission.

So how do we transfer money to IBKR in a cheaper way? I am using fintech to fund Interactive Brokers and the process is very easy. Do make sure you have opened InstaReM or Wise and have an active IBKR account.

Here we go! I'm gonna walk you through simple 3 steps (from IBKR, InstaReM, to any banking service).
Money Flow:
Local Currency (MYR) ➡ ️ InstaReM (HKD/SGD/EUR/USD) ➡ IBKR (HKD/SGD/EUR/USD)
If you are new to InstaReM, you may use "dDZfGL" as the referral code to sign up your account :) You will get 475 InstaPoints right off the bat upon the sign-up. You may redeem them as cash at every 400 pts, which is worth $6.
Also, do make sure you insert the coupon code "310BONUS"! You will get RM200 (~$50) instant cash rebate on your first transaction with InstaReM! ** note: only the referee can use the coupon**
1) Interactive Broker
*Good news! Starting July 2021, Interactive Brokers has eliminated an inactivity fee of USD $10 per month for a portfolio less than $100,000.*
First of all, go to Interactive Broker main portal -> Transfer & Pay -> Transfer fund -> Make a Deposit -> Hong Kong Dollar/Singapore Dollar/USD, bank wire.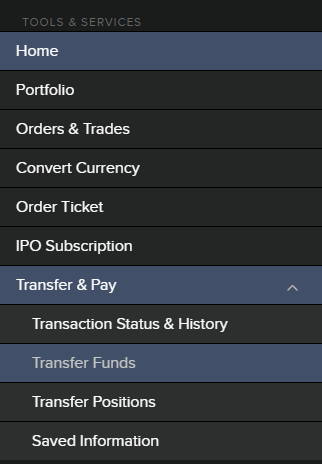 Create your transaction ticket as shown below.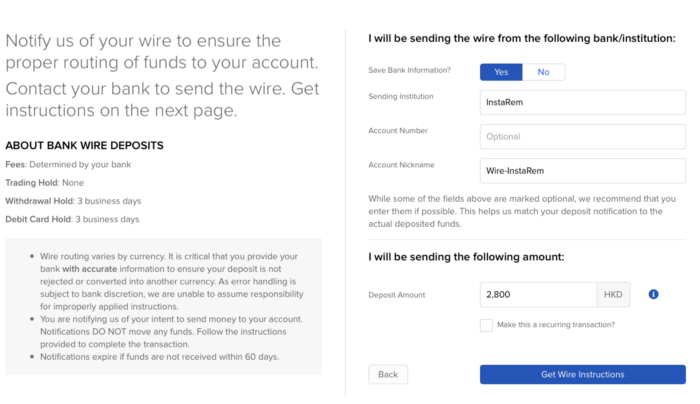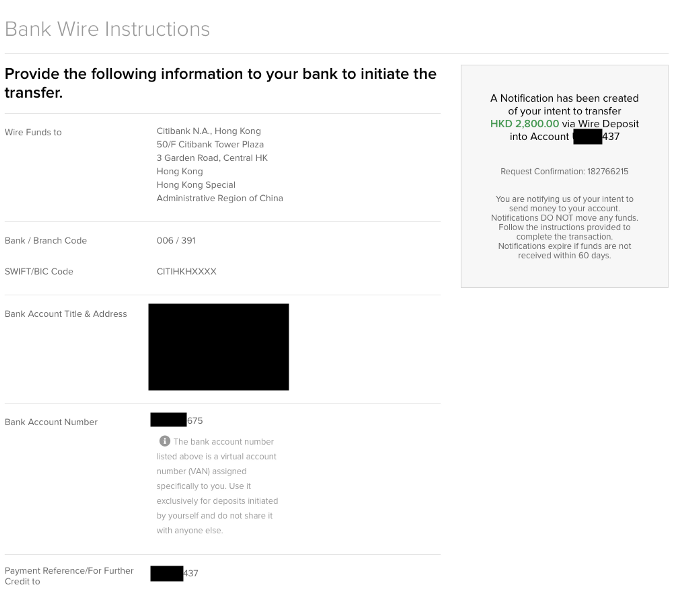 2) InstaReM
Step 2.1: Navigate to https://www.instarem.com. Create and save the recipient details based on the deposit receipt as shown above.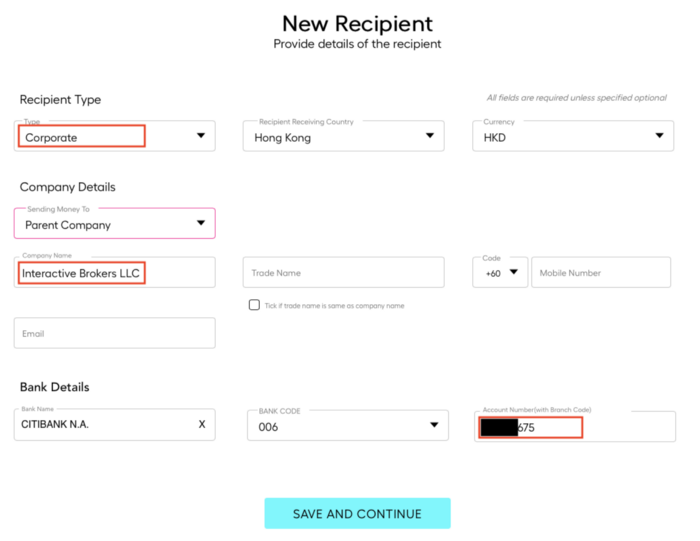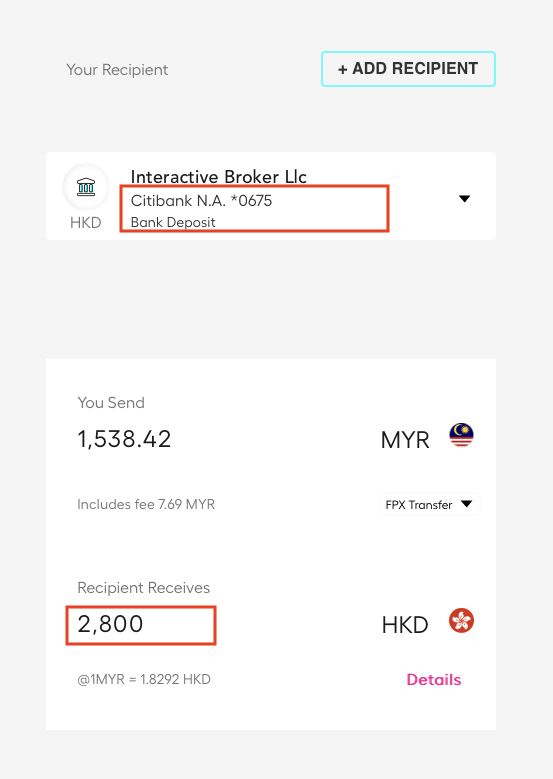 Step 2.2: Proceed with FPX transfer. The entire process is very smooth and quick.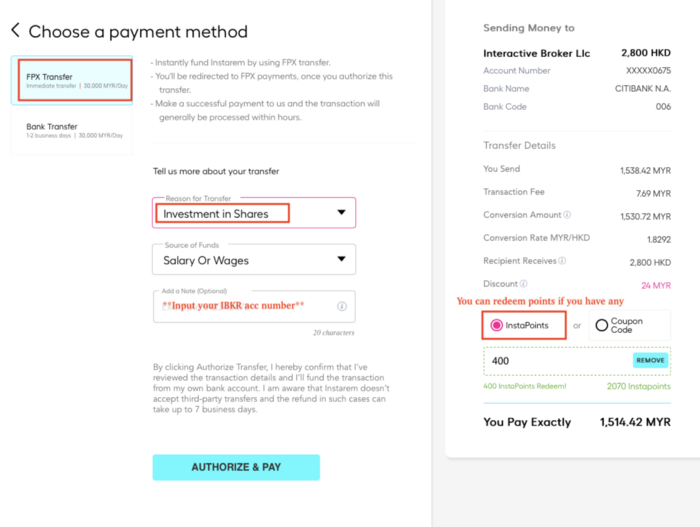 Step 2.3: Ensure the details are correct and intact. Then you can proceed with the money transfer to the assigned bank account.
3) Respective Bank (CIMB/Maybank/etc)
On the checkout page, several local bank services are available for you. Proceed to your respective bank for the fund transfer. In my particular case, I navigated directly to CIMB bank. Click "Pay & Transfer" and next choose "Transfer Money".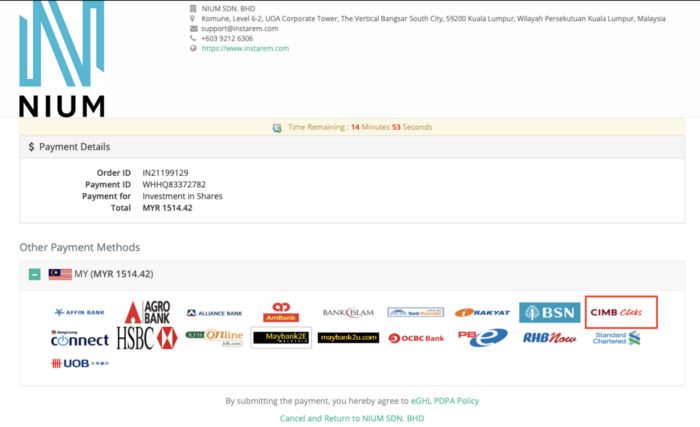 At this point, it would be pretty intuitive. Proceed with your fund transfer thru FPX.
Within 1 business day, you should see your IBKR account is funded and they will send you a deposit notification once the fund is arrived.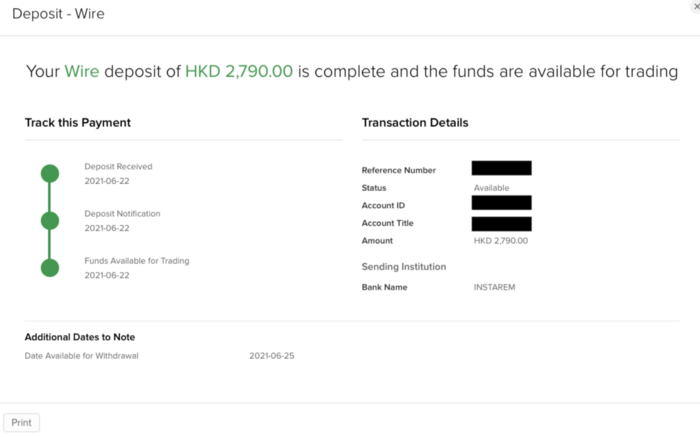 We can also convert them into USD using IBKR built-in FX converter, search for "currency conversion" in the IBKR main portal or mobile apps. With that, we can convert them easily at a spot rate!